A blanket is a type of bedding that is used for warmth and comfort. It is usually made from a variety of fabrics such as wool, cotton, fleece, or synthetic materials. They come in all shapes and sizes, from small baby blankets to large electric blankets. We can use them as an additional layer of bedding, a decoration, or even to provide extra warmth. Blankets are often an essential part of a good night's sleep and are often used in combination with other bedding items such as sheets, pillows, and comforters.
How to choose a blanket
When choosing the right blanket, there are several factors that should be taken into consideration. Comfort is paramount, and the fabric, size, and weight of the blanket should all be assessed to ensure that you are getting the highest level of comfort and warmth.
The fabric of the blanket should be considered. There are a variety of options available, from cotton and wool to faux fur and microfibers. Each type of fabric has its own unique benefits, so it is important to consider how the fabric will affect your comfort and warmth. Cotton is lightweight and breathable, while wool is warm and insulating. Faux fur and microfibers are both soft and cozy, and may be ideal for those who are sensitive to natural fibers.
Consider the size and weight of the blanket. If you are using the blanket for sleeping, it should be large enough to cover your entire body. A lightweight blanket may be preferable for warmer climates, while a heavier one may be best for colder temperatures.
Consider the size of the bed, as well as the room temperature, when choosing a blanket.
You should take the color and pattern of the blanket into consideration. A neutral color or pattern may be best if your bedroom has a particular aesthetic, such as a modern or classic style. If the bedroom is brightly colored, a patterned or brightly colored blanket may be an appropriate choice.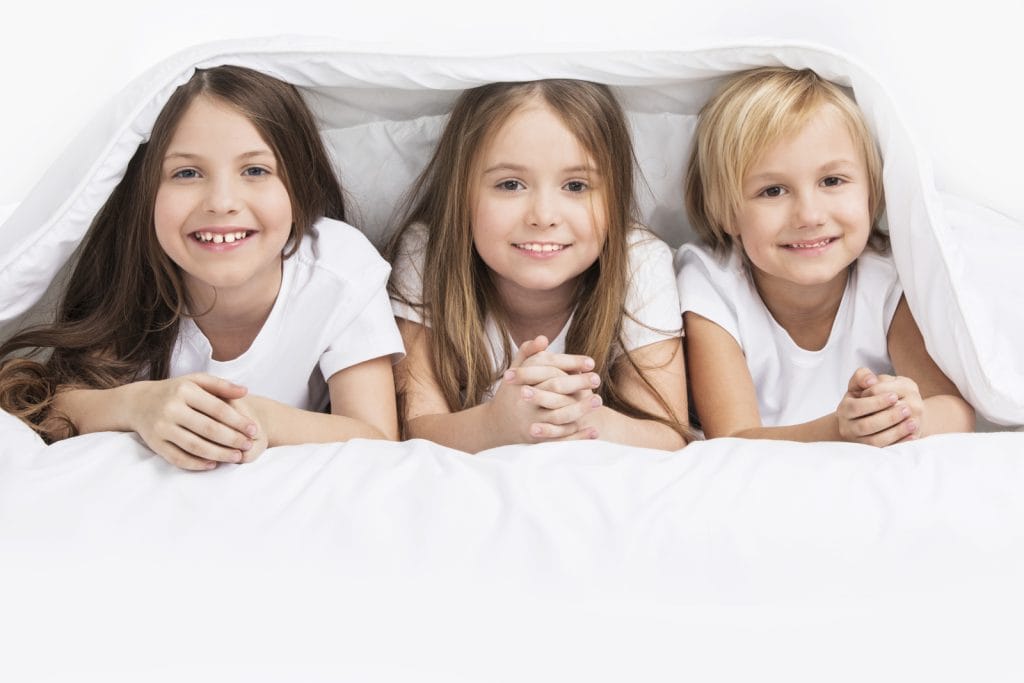 The History of blankets
Throughout history, blankets have been an incredibly important part of human survival and comfort. From simple animal skins to complex woven fabrics, blankets have come a long way over the ages and have served a variety of purposes.
The earliest known use of blankets dates back to Paleolithic times, when primitive humans would use animal hides for warmth and protection. These animal skins would be draped over their bodies as clothing or used in makeshift shelters. As time went on, humans created their own fabrics out of plant fibers such as wool, cotton, and linen. They then wove together these fabrics to create blankets that provided a greater level of insulation and comfort.
The Ancient Egyptians created intricate woven fabrics out of wool, cotton, and flax. These blankets were used to keep warm and make beds more comfortable. In addition, they were used to wrapping mummies to prepare for burial.
The Ancient Greeks also used blankets as part of their daily lives and even had specialized blankets for specific purposes. For example, they had "traveling blankets" that were lightweight yet durable enough to withstand the rigors of travel. During the Middle Ages, blankets were used for a variety of purposes. They were used to making clothing, as well as bedding, and were even used to make tents for shelter. In addition, blankets were often traded or given as gifts to show affection or appreciation.
In the 17th century, the invention of the loom allowed for mass production of blankets. This made them more affordable and accessible to the public. Wool was the most popular material used to make blankets, but other fabrics such as cotton and linen were also used.
Today, blankets come in a wide variety of materials and styles. While wool is still a popular choice, synthetic fibers such as polyester and acrylic are also popular. Blankets can be found in a range of colors, patterns, and sizes to suit any need.
Comfort and coziness
With the right blanket, you can stay warm and cozy in any environment, no matter what the weather may be. They typically construct quality blankets from durable materials that are both comfortable and long-lasting, ensuring that you will get the most out of your purchase. Blankets made from fabrics such as fleece, wool, and cotton are ideal for providing warmth and comfort. Fleece is a popular choice for its softness and breathability, while the natural fibers of wool and cotton provide insulation and comfort. Not only do these materials keep you warm and toasty, but they also help to regulate your body temperature. This means that you won't overheat when you're snuggled under your blanket, making it the perfect choice for any season.
They also design quality blankets with convenience in mind. Many come with convenient features such as handles or straps, making it easy to take them with you wherever you go. They are easy to clean and care for, which means they'll look and feel great for years to come.
Having a quality blanket can make a vast difference in your overall comfort and relaxation. When you use a blanket that feels good against your skin and that keeps you warm and cozy, it can improve your sleep quality and help you relax. This can have a positive impact on your mental health and overall well-being.
Conclusion
In conclusion, a blanket is a large piece of fabric, usually made of wool, cotton, or synthetic fabric, used for warmth and comfort. Blankets are available in a wide variety of sizes, shapes, colors, and materials to suit any need. They are an essential item for any home and can be used for a variety of purposes, from keeping warm in the winter to providing extra comfort during sleep.
Reference