Bouclé (pronounced book-clay) is a type of fabric with a distinct looped and textured surface. It originated in France and is a popular fabric choice for apparel and home decor. It is very versatile and can be used to create a variety of looks and styles. It is used in both formal and casual clothing, and can be used to add texture and dimension to any room. The fabric is a great choice for those who want to add a unique and interesting texture to their wardrobe or home decor.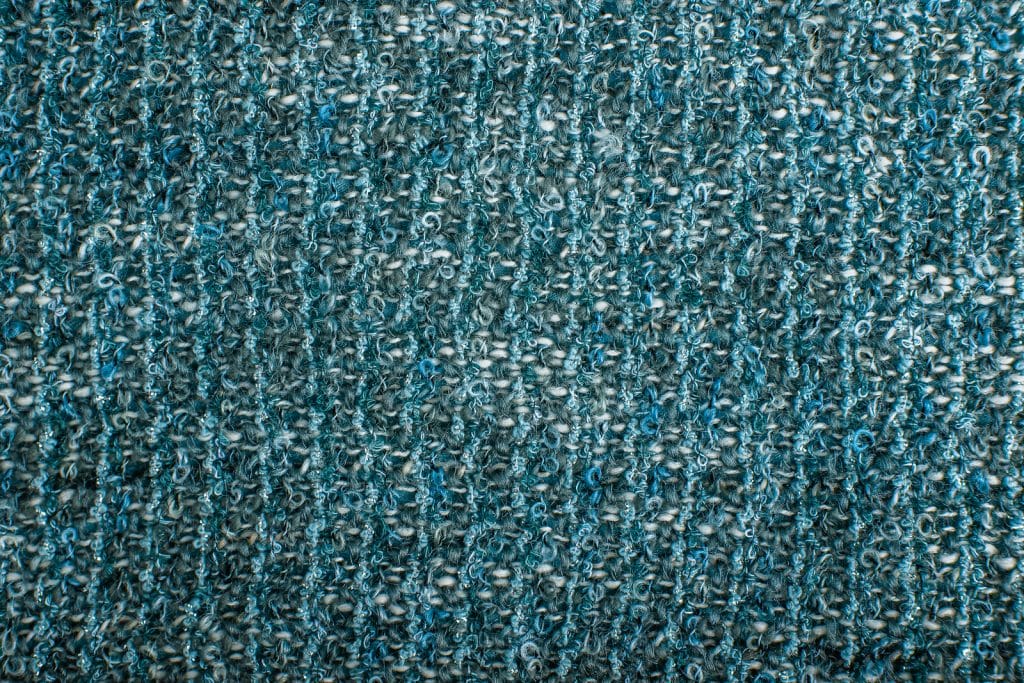 A Guide to Bouclé fabric
Bouclé is a type of fabric with a unique textured look that can be made of either natural or synthetic fibers. Natural fiber bouclé is usually composed of wool, cotton, or silk; synthetic fibers can include polyester or acrylic.
The texture of bouclé fabric is created by a process called bouclé looping, in which yarns are looped together to form a distinctive pattern. This process can be done by hand or machine.
Bouclé fabric is versatile and can be used for many different purposes. In fashion, it is often used for coats, jackets, skirts, and dresses. It can also be used to make hats, scarves, and other accessories. In the home, it is used to make furniture upholstery, curtains, and rugs. It is also a popular choice for apparel lining and trim.
Bouclé fabric can be styled in many different ways, depending on the look you're trying to achieve. If you're going for a classic look, pairing a bouclé coat or dress with solid-colored accessories is a timeless option. For a more modern look, try wearing bouclé with a bold print or pattern. If you're using bouclé fabric in the home, consider mixing and matching it with different textures and colors to create a unique and inviting space.
Bouclé fabric is a unique and stylish fabric with many uses and applications. Whether you're using it to make clothing, upholstery, or accessories, it is sure to add texture and visual interest to any look. With the right styling techniques, you can create a timeless and fashionable look that will turn heads.
The History of Bouclé fabric
This classic fabric has been used since the 1700s and is still popular today. It is characterized by a looped yarn and a textured surface, creating a unique look and feel. Originally, the French term bouclé was used to describe any fabric woven with yarns that had been curled or looped. The technique was first used in the 18th century by French weavers. The fabric they created was lightweight, strong and warm, and it was used to make coats and cloaks.
In the 19th century, the popularity of bouclé fabric grew. This was due to advances in weaving techniques, which meant that the fabric could be produced more quickly and cheaply. By the end of the century, it had become a popular choice for upholstery and carpets, as well as clothing. In the 20th century, bouclé fabric gained further popularity, particularly in the fashion industry. The fabric was used to create jackets, coats and even dresses, as well as accessories such as scarves and hats.
Bouclé fabric was also used to upholster furniture and create wall coverings. Today, this fabric is still widely used in fashion and home decor. Its texture and texture make it a popular choice for a variety of items, from coats and dresses to cushions and curtains. The fabric is produced using the same techniques as it was centuries ago, giving it a timeless quality.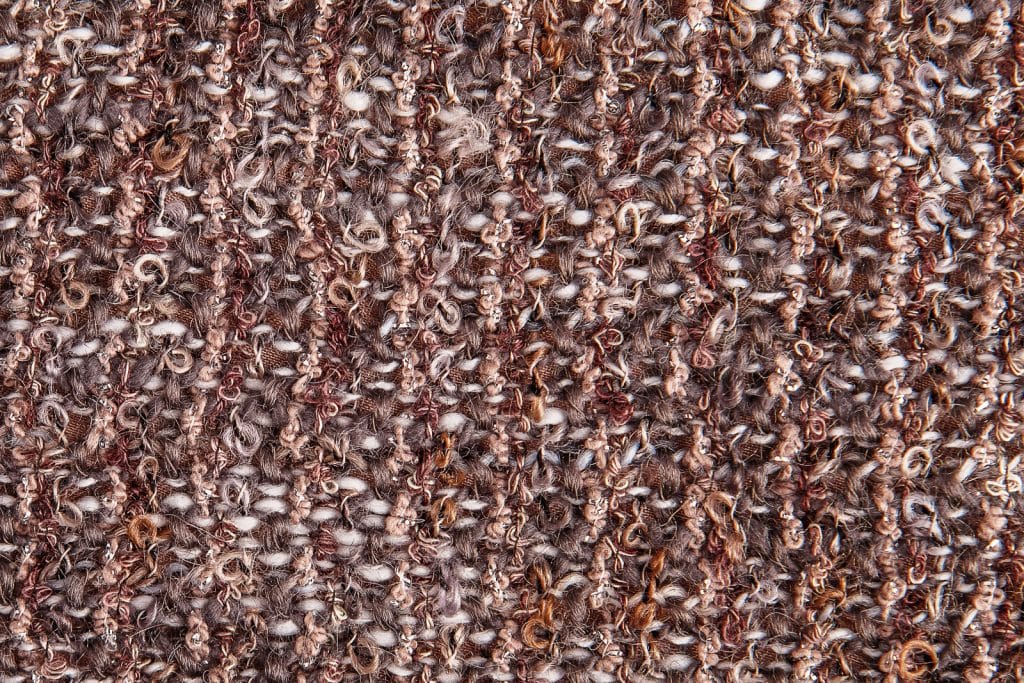 Stylish ways
Bouclé fabric has become increasingly popular in recent years as a way to add texture and interest to a room. This unique fabric has a distinctive looped structure that gives it a unique look and feel. It is an ideal way to bring an element of sophistication to your home decor. Here are some stylish ways to incorporate this fabric into your design scheme.
Upholstery – Bouclé fabric is a great choice for upholstering furniture, such as sofas, armchairs, and ottomans. Its texture adds an element of luxury to any room and its neutral colors make it easy to mix and match with other pieces in the room.
Curtains – Bouclé fabric looks particularly stunning as drapes or curtains. It adds a touch of sophistication to any window and works well with a variety of other fabrics. It also adds texture and interest to a room.
Throw Pillows – Throw pillows are a great way to add color and texture to a room. Bouclé fabric is perfect for making bold, colorful pillows. Choose a variety of colors and patterns to add a unique look to your home decor.
Accent Pieces – Bouclé fabric is perfect for making accent pieces such as lampshades, wall hangings, and rugs. These pieces can really make a room stand out and add a unique touch of class.
A fashionable choice
Bouclé fabric is a type of woven fabric that is characterized by its looped or knotted surface. This distinct look is created by the use of two different yarns, one of which is a slightly thicker one, to create a unique pattern. It is often used to make coats, jackets, sweaters, and even accessories such as scarves and bags.
The main benefit of bouclé fabric is its sustainability. It is made from natural fibers, such as wool, cotton, and linen, which are biodegradable and renewable. This means that it is much less likely to end up in a landfill than synthetic fabrics.
Its production requires much less energy and water than many other fabrics, making it a great choice for Eco-conscious fashion.
Another benefit of bouclé fabric is its durability. It is resistant to wear and tear and can last for many years. This makes it a great choice for those who want to invest in pieces that will stand the test of time.
The unique pattern of the fabric makes it a great choice for those who want to incorporate some statement pieces into their wardrobe. The fabric has a distinct look that is sure to turn heads and can easily be dressed up or down depending on the occasion.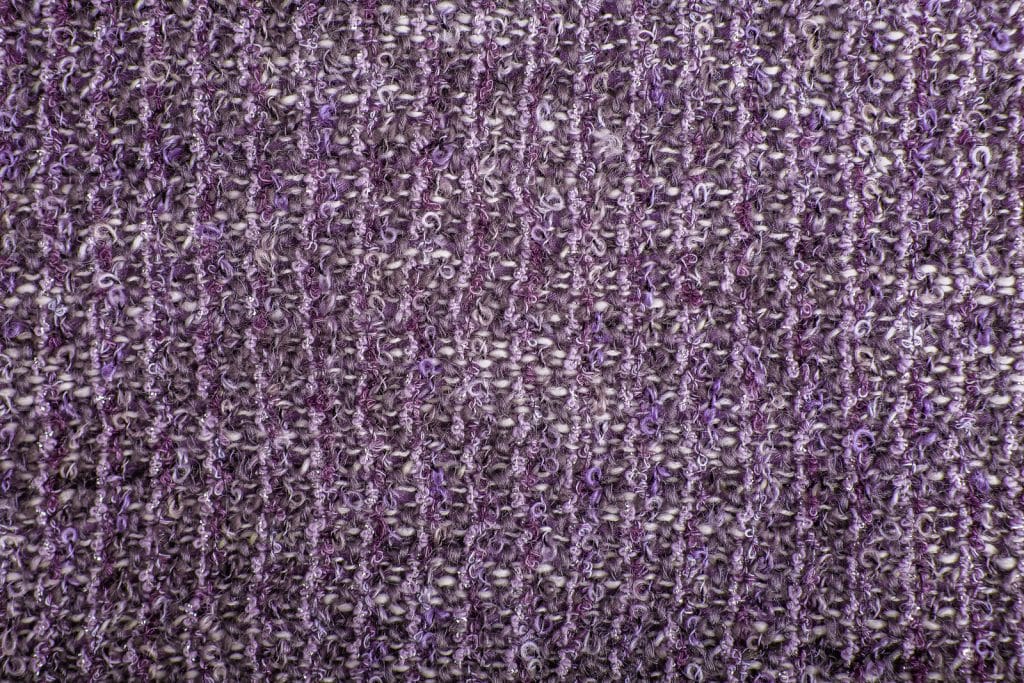 Conclusion
Bouclé fabric is an incredibly versatile and unique fabric. It is both stylish and functional, and its unique texture makes it an ideal choice for a variety of garments and accessories. Its lightweight and soft feel make it comfortable to wear, while its durability and resilience make it an ideal choice for high-traffic areas. The range of colors and patterns available make it easy to find a piece that fits any wardrobe. Whether you're looking for a statement piece or something more subtle, Bouclé fabric is an excellent choice.
Reference