Farmhouse is a style of decorating that is warm, inviting, and rustic. It takes its inspiration from the cozy feel of a rural farmhouse to transform modern interiors. It emphasizes the rural lifestyle of the American past. It's a style that is often characterized by simple, natural materials like wood, stone, and metal. It also often incorporates textiles like burlap, ticking, and quilting. Farmhouse decor is a mix of old and new, with vintage pieces spiced up with modern accents. It can be a wonderfully cozy way to bring warmth and charm to your home and bedroom.
Understanding the Basics of Farmhouse Decor
Farmhouse decor is a style of interior design that It is a timeless style that can be found in both modern and traditional homes, from cozy cabins to chic urban abodes. The core design elements of farmhouse decor are often rustic, homey, and comfortable, with a focus on natural materials, calming colors, and rugged textures.
The look of farmhouse decor is usually achieved with the help of natural materials such as wood, stone, and metal, in combination with warm colors like beige, white tones, and grays. Reclaimed and vintage items are also popular in this style, adding a sense of nostalgia.
Farmhouse-styled furniture is often made with natural materials such as wood, leather, and rattan. Comfort is the priority with furniture selection, so look for pieces with plush cushions and inviting shapes. Window treatments feature natural materials, such as linen and burlap, and often include elements such as gingham or plaid.
Accessories also play an important part of farmhouse decor. Look for items such as vintage glassware, crockery, and baskets to add a sense of homeliness and character to the space. Wall hangings and art featuring rustic landscapes or animals are also popular in this style.
Textiles such as cotton, wool, and quilts are often used to add a cozy touch to the space. Overall, farmhouse decor is a classic and timeless style that can add a sense of warmth and nostalgia to any home.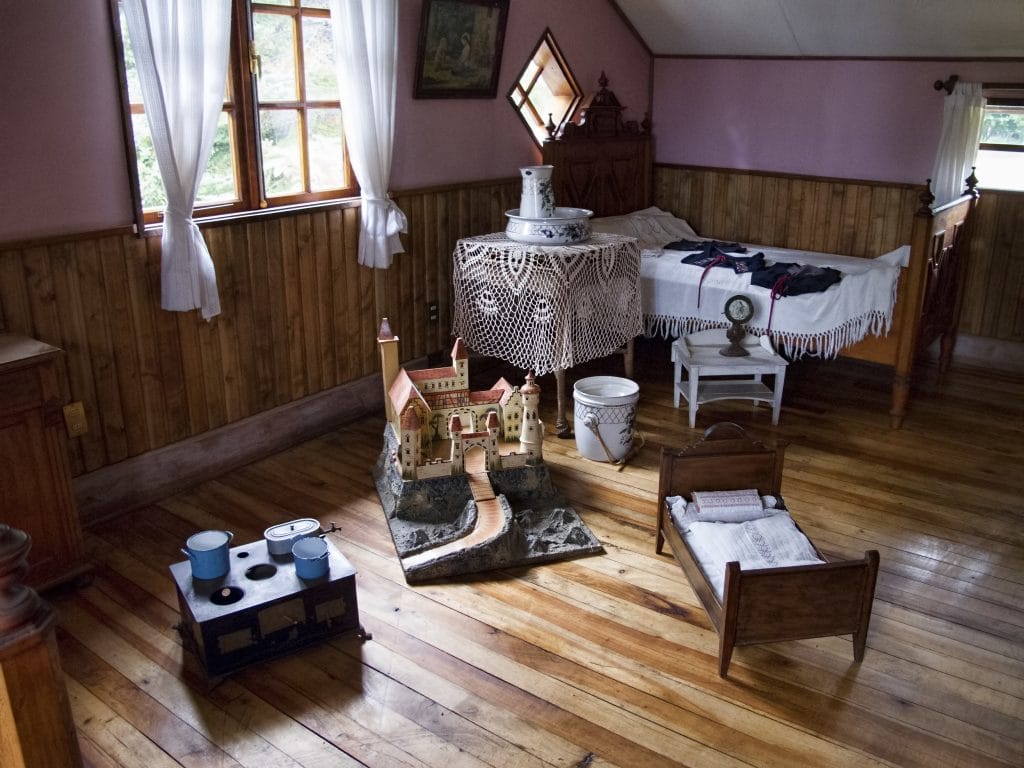 Popular farmhouse decor items
Furniture: Farmhouse-style furniture often features natural wood or metal accents, giving a warm, inviting look. This type of furniture typically has a weathered or antique look and may incorporate wicker or distressed wood. Common pieces include coffee tables, side tables, dining tables, and chairs.
Wall Art: Farmhouse wall art often features images of animals, nature, or vintage scenes. Prints and wall hangings of roosters, cows, and horses are popular, as are prints featuring wildflowers, wheat stalks, and barns.
Lighting: Lighting plays an important role in farmhouse decor. Chandeliers, wall sconces, and lanterns are all great options for adding a classic touch to your home.
Rugs: Rugs are a must in farmhouse decor. Look for rugs that feature traditional patterns, like stripes and plaids, or ones with a more rustic feel, like braided jute or burlap.
Accents: Small accents, such as baskets, jars, and pitchers, can add a charming touch to any room. These items are typically made of natural materials such as wood and metal and are often used to store items like blankets or towels.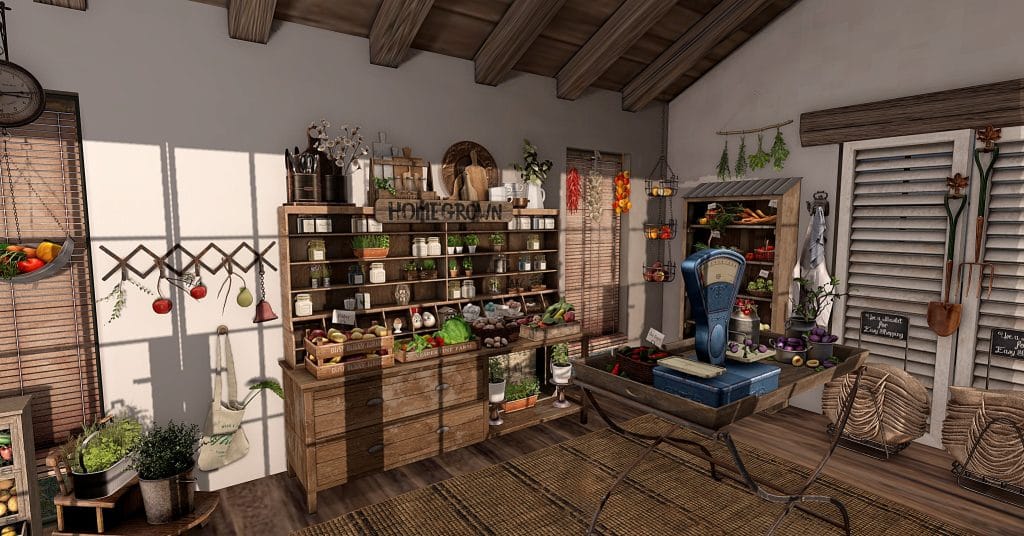 Mixing and Matching
Farmhouse decor styles can benefit from mixing and matching by combining the best elements of different styles to create a unique and inviting atmosphere in your home. One of the most popular farmhouse decor styles is the traditional, rustic look.
A great way to mix this style with other farmhouse styles is to use traditional elements, but with a modern twist. For example, you could use distressed wood furniture with sleek, modern lines, or combine traditional-style rugs with contemporary art pieces.
Another popular style is the modern farmhouse look, which uses cleaner lines and brighter colors than traditional farmhouse decor. To mix this style with other farmhouse decor, try adding industrial elements such as metal furniture or light fixtures, or add pops of color with bold artwork and accessories. You can also add a touch of modern flair by incorporating geometric shapes and patterns in your decor.
The shabby chic style is a great way to combine the best elements of traditional, modern, and industrial farmhouse decor. This style emphasizes vintage pieces, such as worn furniture and antique-style accessories. However, it also features modern touches such as patterned fabrics and whimsical artwork. To mix and match this style, try combining vintage pieces with modern elements, like a distressed wood table paired with a sleek, modern light fixture.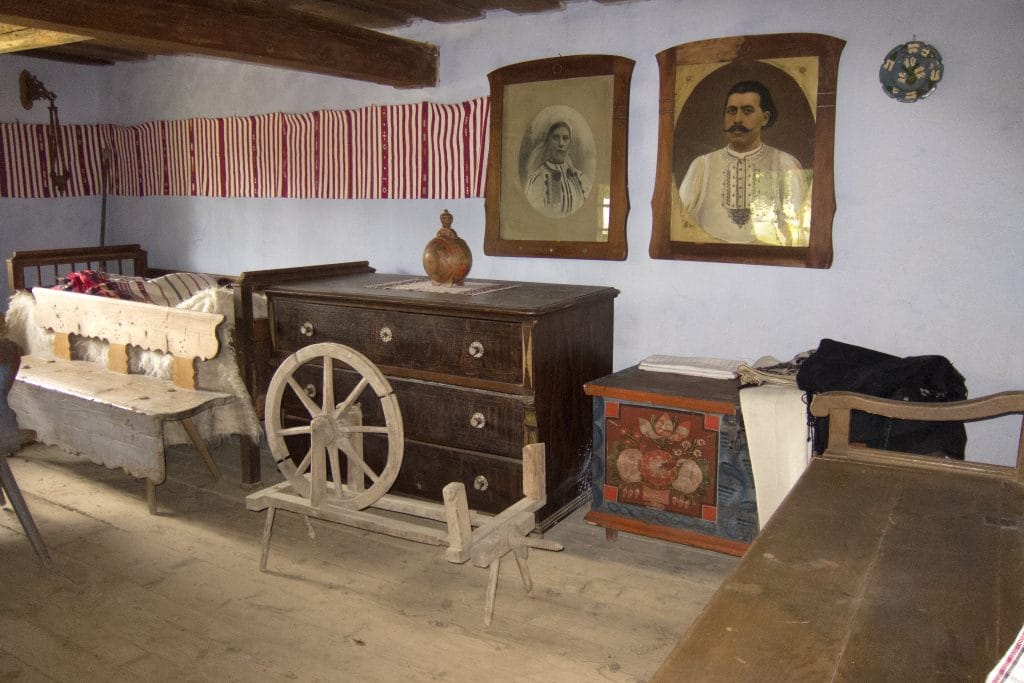 Vintage accents
The farmhouse aesthetic has become increasingly popular in interior design. This rustic, yet homey style exudes a warmth and welcoming feeling that can be enjoyed in any home or bedroom. While achieving the farmhouse look is quite easy, adding vintage accents to it can create a truly unique, eye-catching look.
Vintage accents can be found in both antique and thrift stores, as well as online. Worn furniture pieces, such as dressers, nightstands, and chairs, are great options to bring a vintage feel to the room.
Many of these pieces can be painted to match the existing color scheme of the room. Additionally, vintage artwork and wall hangings, such as quilts and old photographs, can add a charming touch to the space.
When it comes to accessories, vintage glassware, pottery, and windows are great options for adding rustic flair. These pieces can be displayed in open shelves or hung on walls. For more color, vintage rugs and quilts can be used to cover the floors, or hung on walls as a statement piece.
Vintage lighting fixtures, such as pendant lights and chandeliers, can create a stunning effect in the room. These pieces can be hung from the ceiling or placed on tables and shelves.
Cozy atmosphere
Farmhouse decor is a popular choice for creating a cozy and inviting atmosphere. It is a classic and timeless style that celebrates natural materials and textures. It is characterized by rustic elements such as wood, metal, and brick, as well as vintage furniture and accessories. It's also known for its neutral colors, like whites, creams, grays, and blues.
When decorating farmhouse-style, you need to create a balance between rustic and modern elements. For instance, you can mix distressed wood furniture with contemporary touches, such as a sleek metal table or a bright rug. You can also add a touch of color with pillows, curtains, and other accessories. In addition to furniture and accessories, lighting is an important element of farmhouse decor.
Chandeliers, pendant lights, and wall sconces can all be used to create a warm and inviting atmosphere. Make sure to choose lighting fixtures that complement the rustic elements in your decor. Don't forget to add texture and warmth with fabrics. Rugs and curtains can help to add a cozy and inviting atmosphere to any room. Choose natural fabrics such as cotton, wool, or linen for a classic farmhouse look. Creating a cozy and inviting atmosphere with farmhouse decor is a timeless and classic style that will make your home or bedroom feel comfortable and inviting.
Conclusion
Farmhouse decor is a timeless style of decorating that allows you to bring the beauty of the outdoors into your home. It is rooted in simplicity and functionality, with muted colors and natural materials taking center stage. Whether you look to decorate the entire house or just add a few elements of farmhouse style to your existing decor, it is a beautiful way to add a little rustic charm and a touch of comfort to your home.
Reference