What is Tuscan Style in interior decor?
The Tuscan style is an Italian-inspired approach to interior design that is characterized by warm colors, rustic elements, and comfortable furnishings. It is one of the most popular home decor styles in the world because of its timeless beauty and classic elegance. Whether you are looking to create a cozy living space or an inviting outdoor area, the Tuscan style of interior design offers plenty of options to help you create your perfect look.
How to use the Tuscan Style
The Tuscan style is perfect way of adding an old-world feel to a home or room. It incorporates a mix of classic and modern elements, with a focus on bringing the outdoors inside for a warm and inviting atmosphere.
Use warm colors. The Tuscan style is all about creating a warm and inviting atmosphere, so be sure to use lots of warm colors throughout your home. This can include earthy shades such as terra cotta and olive green, as well as warmer shades like red, yellow, and orange.
Incorporate natural materials. Natural materials like wood and stone are key components of the Tuscan style. Incorporate these materials into your home decor by using wood furniture, stone floors, or adding a stone fireplace.
Add texture. Textured fabrics like velvet, linen, and leather are essential for achieving a Tuscan look. Use them on furniture, curtains, and throw pillows to add a touch of warmth and comfort to your home.
Incorporate rustic elements. Rustic elements like wrought iron chandeliers, terracotta planters, and simple wooden furniture can help to bring the outdoors in.
Bring the outdoors inside. The Tuscan style is all about bringing the outdoors inside, so bring in some plants and greenery to add life and color to your home.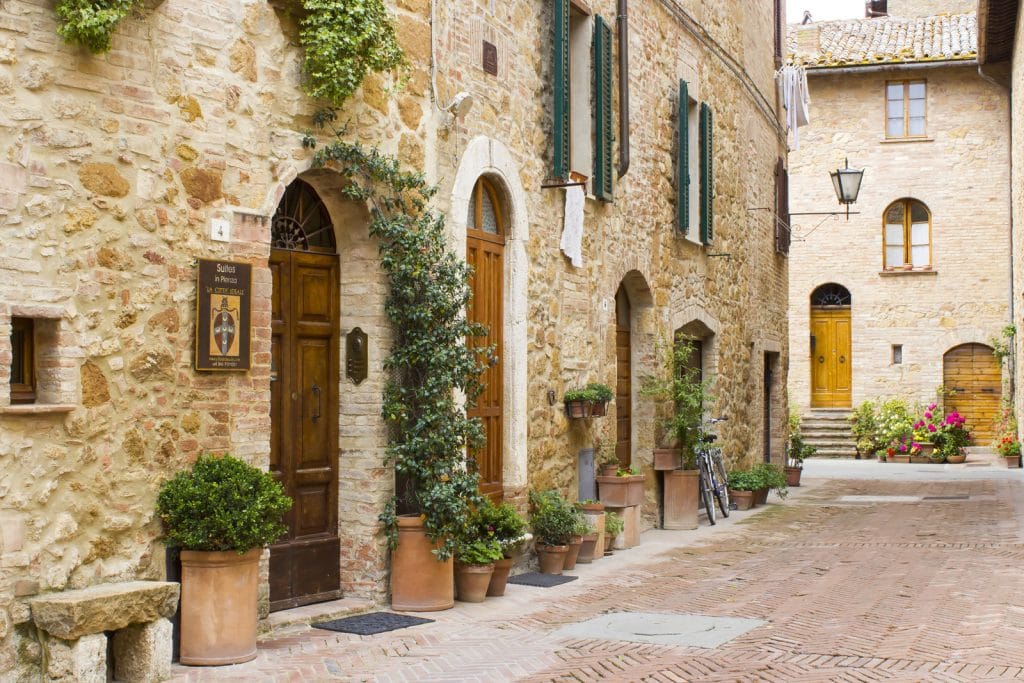 Key Elements
With its warm, inviting atmosphere and natural hues, it is easy to see why the Tuscan style has stood the test of time.
Color: In Tuscan style, warm earth tones are key. Think shades of terracotta, olive green, beige, and yellow. These colors are often paired with splashes of bright colors such as cobalt blue and deep red.
Texture: Texture is an important component of the Tuscan style. Natural materials such as wood, stone, and terracotta are popular choices. These materials are often distressed or rough-hewn to add a rustic feel.
Furniture: Furniture in Tuscan style is often made of wood and often includes distressed finishes. Sofas and chairs are often slip covered in neutral fabrics such as linen, and tables are often made of wood and metal.
Lighting: A variety of lighting fixtures are used in Tuscan style. Chandeliers, sconces, and wall-mounted lamps add a warm, inviting atmosphere.
Accessories: Accessories such as vases, sculptures, and pottery are important for Tuscan style. Ceramics, tapestries, and wall hangings featuring natural motifs are popular choices. Natural materials such as wicker and terracotta are often used for both decorative and functional items.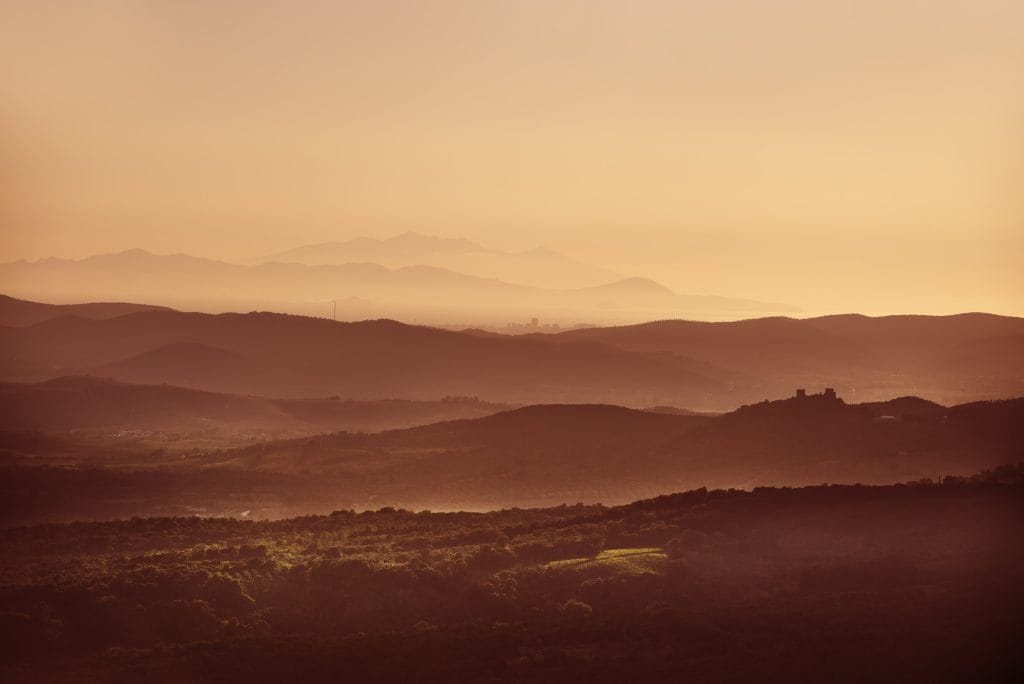 Exploring color palettes
The Tuscan region of Italy is renowned for its breathtaking landscapes, rich cultural heritage, and vibrant color palettes. From the rolling hills of Val d'Orcia to the Renaissance-style architecture of Florence, the diverse landscapes of Tuscany serve as the backdrop for a unique world of color.
Tuscan color palettes are characterized by deep, earthy tones with hints of vibrant hues. The predominant shades of ochre, terra-cotta, and olive green reflect the region's rustic beauty, while bolder accents of red, orange, and yellow capture the vibrancy of the Mediterranean climate.
The color palette is often used to create a warm and inviting atmosphere. An ochre wall can provide a cozy backdrop in a living room, while accents of burnt orange and terra-cotta can add a touch of vibrancy. Terra-cotta tiles can also be used to create an inviting atmosphere in a kitchen, while dark green accents provide a natural, tranquil feel.
The Tuscan color palette can also be used to create a sophisticated, yet rustic look. Shades of olive green, beige and cream can be used to create a modern, yet timeless look. Accents of yellow, orange and red can add a touch of vibrancy to the space, while a dark brown wall can provide a grounding element.
The palette is also a great choice for outdoor spaces. An ochre wall can provide a warm backdrop for an outdoor seating area, while accents of yellow and red can add a splash of Mediterranean vibrancy. Terra-cotta tiles, along with shades of green and beige, can also be used to create an inviting atmosphere.
A cozy space
When decorating in a Tuscan style, the use of earth tones is essential. This includes warm shades of brown, brick red, ochre, and gold. These colors can be used to create a sense of warmth and comfort. To further add to the cozy atmosphere, opt for natural materials such as terracotta, stone, and wood. These materials can be used to bring an organic feel to the space. When it comes to furniture, opt for pieces with curved lines and decorative details. These pieces should have a rustic and aged look to them, as if they have been passed down through generations.
To add further character to the room, incorporate antique elements such as vintage furniture and hand-painted tiles. The use of textiles is also important when creating a Tuscan-inspired space. Natural fabrics such as linen and cotton should be used for window coverings and upholstered furniture. These fabrics will provide a soft and inviting atmosphere.
Add decorative elements such as throw pillows and blankets to create a cozy and inviting atmosphere. The use of artwork and accessories is also an important part of creating a traditional Tuscan look. Look for pieces such as wall art, sculptures, and wall hangings that feature Italian motifs or landscapes. Additionally, look for accessories such as pottery, baskets, and vases to add a unique touch to the room.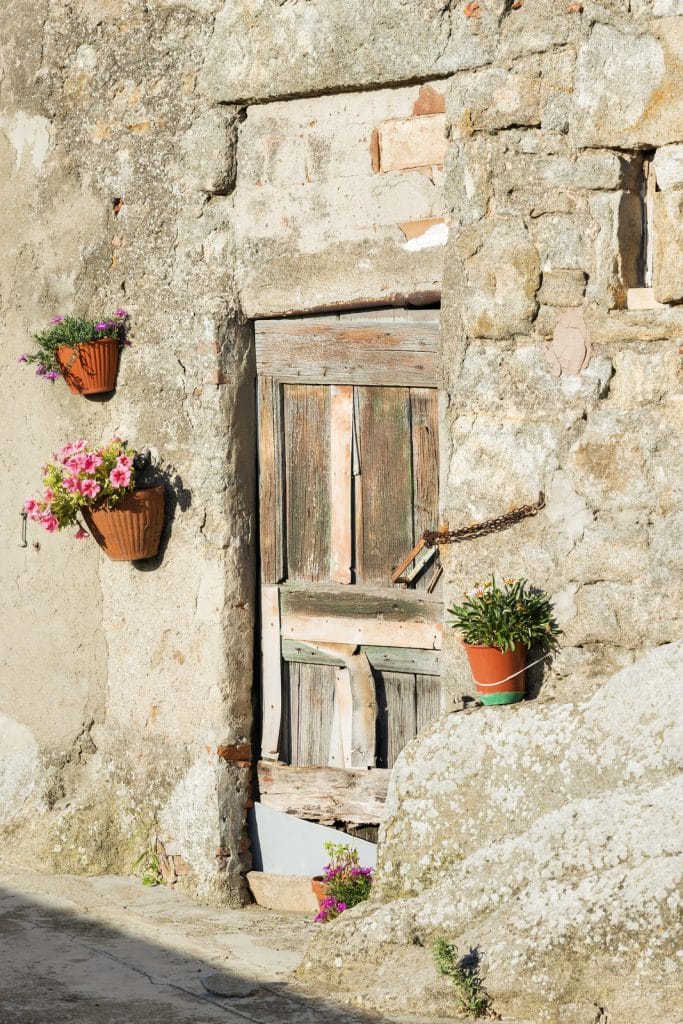 Elements
In a Tuscan-style interior design, rustic elements should be used sparingly and with purpose. Adding too many rustic elements can result in a cluttered and disjointed look. By carefully selecting rustic pieces, you can create a classic and cohesive design. Rustic pieces can include distressed wood furniture, wrought iron fixtures, and terra-cotta tiles. Worn leather furniture, hand-painted pottery, and textured fabrics can also add a rustic feel to a room. The use of natural materials such as stone, brick, and wood will also help to create a warm and inviting space.
The distressed finishes and natural materials will add texture to the space and bring an element of charm and history. The use of rustic elements in a Tuscan-style design can also help to create a sense of balance. The juxtaposition of rustic and traditional elements can help to create a sophisticated and timeless look.
Conclusion
The Tuscan style in interior decor is one that is timeless and classic, and is sure to bring a warm and inviting atmosphere to any room. It is the perfect blend of rustic charm and modern sophistication, while still being able to adapt to the changing trends of the times. With its warm colors, natural materials, and inviting textures, the Tuscan style is sure to bring a touch of Mediterranean luxury and hospitality to any room.
Reference