A bed base is the foundation of a bed. It is a platform made of wood or metal that the mattress lies on. We can use them with conventional mattresses or with memory foam mattresses. They come in a variety of sizes and styles, and can be gained independently or as part of a bed frame.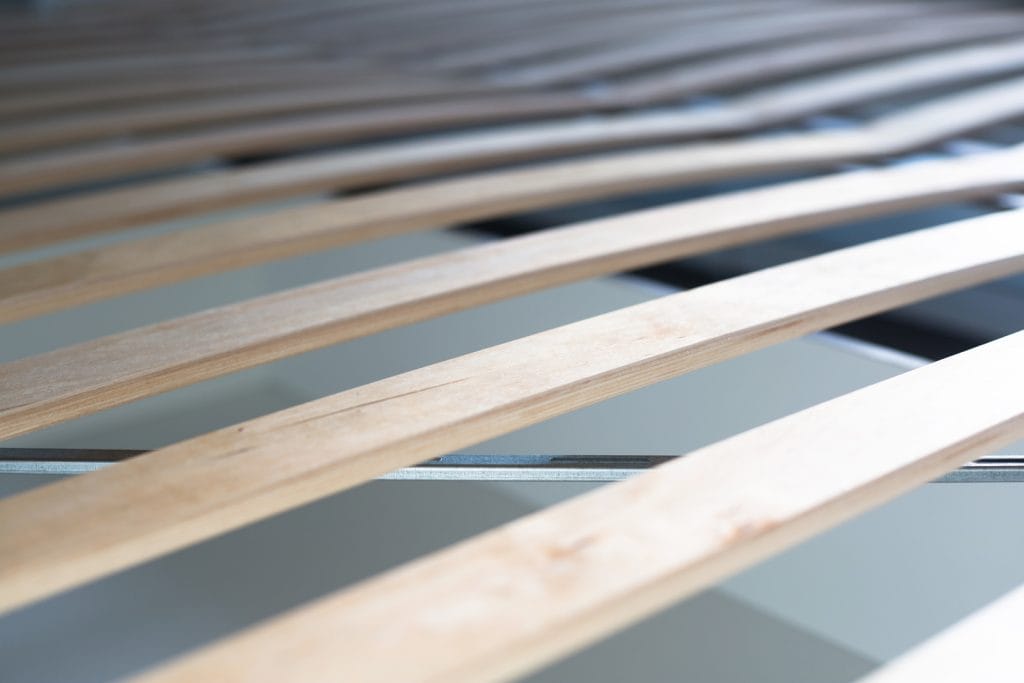 Types of bed bases
Each type of bed base offers its own unique set of benefits and drawbacks, so it's important to consider your individual needs before making a purchase. Here is a look at some of the most common types of bed bases and the advantages and disadvantages of each.
Platform Beds: Platform beds are the most popular type of bed base, and for good reason. They are easy to assemble, offer extra support for your mattress, and are inexpensive. Platform beds can also come with drawers for added storage space. However, platform beds are not ideal for people who need extra height in their bed as they are lower than other types of bed bases.
Adjustable Beds: Adjustable beds are perfect for those who need to customize their sleeping experience. These beds come with a range of adjustable features, such as adjustable head and footrests, massage functions, and even temperature control. They are also great for people who suffer from back or joint pain, as they can provide extra support and comfort. The downside of adjustable beds is that they can be more expensive than other types of bed bases.
Futon Beds: Futon beds are a great option for those on a budget. They are lightweight and easy to move, and they offer a range of sleeping positions. The downside is that they are not as supportive as other types of bed bases and require a mattress topper for extra cushioning.
Storage Beds: Storage beds are great for those who need more storage space in their bedroom. These beds come with drawers, shelves, and compartments for clothes, blankets, pillows, and other items. However, these beds are more expensive and heavy than other types of bed bases.
Air Beds: Air beds are ideal for those who need extra comfort and support. These beds are filled with air and can be adjusted to different levels of firmness. They are also lightweight and easy to move around. However, air beds can be more expensive than other types of bed bases.
Choosing a bed base
Choosing the right bed base for your bedroom can be a daunting task, but following a few simple steps can make the process easier.
Determine the Size of Your Bed: Before you can choose the right bed base, you'll need to know the size of your bed. Measure the length, width, and height of your mattress and take any special measurements (like thickness) into account when making your selection.
Consider Your Space: Once you've determined the size of your bed, you'll need to consider the size of the space you have to work with. Measure the area where you plan to put your bed and remember to leave enough room for the bed base, as well as for any furniture put around it.
Choose a style: Once you've determined the size of your bed and the space you have available, it's time to choose a style. There are a variety of bed bases on the market, from box springs to platform beds to adjustable bases. Consider the look and feel you want to create in your bedroom and select a style that will complement your existing decor.
Choose a Material: You'll also need to consider the material of your bed base. If you're looking for a classic look, wood or metal bases are popular choices. If you're looking for something more modern, consider an upholstered or leather bed base.
Test It Out: Once you've made your selection, take the time to test it out. Make sure it's comfortable and that it fits in the space you have available. If you're purchasing a bed base online, make sure to read the reviews and ask questions before making your purchase.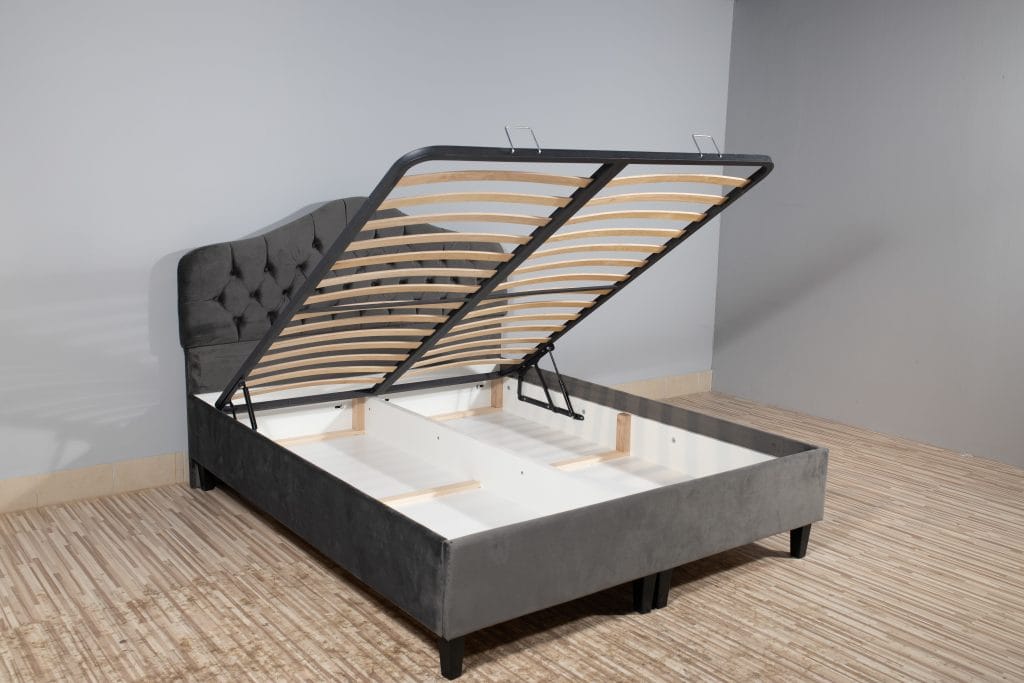 Materials
Each construction material has its own pros, and cons that should be considered when deciding.
Wood: One of the most popular bed base materials is wood. Wood is a strong and durable material that can be easily stained or painted. It is also relatively lightweight, making it easy to move and reconfigure. One drawback of wood is that it's prone to warping.
Metal: Metal is another popular material for bed bases. Metal is strong and can support a lot of weight. It is also resistant to moisture and humidity, so it is ideal for humid climates. The downside of metal is that it's cold to the touch and may make noise when moved.
Upholstery: they often make upholstered bed bases of foam and fabric. They offer a softer and more comfortable sleeping surface than metal or wood. The drawbacks of upholstered bed bases are that they may not provide adequate support and may be more prone to wear and tear.
Leather: Leather is a luxurious material that can provide a high-end look to a bedroom. It is strong and durable and can be easily wiped clean. The downside is that leather may be prone to cracking and fading.
Benefits
There are many advantages to using a bed base. One of the most important is that it can provide a firm foundation for the mattress. This is especially important if you are using a mattress that is not a sprung mattress. A foundation can also help to protect your mattress from dust, dirt and spills. It can also help to lengthen the life of your mattress as it will help to protect it from damage. It can also provide various benefits to users, such as improved posture, enhanced support, and extra storage.
Mattress bases are supports you place directly underneath your mattress. Mattress bases hold your mattress up, whether you have a bare-bones metal bed frame or a fancy bedstead with a wooden headboard, foot-board and slats.
A bed base can improve posture while sleeping by providing a stable and even surface. It can also help to reduce back pain, as it can provide even support to the entire body and help to reduce pressure points.
A bed base can help to keep the mattress in place, allowing for a more restful sleep. Second, a bed base can provide enhanced support to the mattress. This can help to extend the life of the mattress, as it helps to reduce sagging and wear.
They make bed bases from durable materials, such as wood or metal, which can make them last longer. They can also provide extra storage space. This can be useful in small spaces, as it can provide an additional area for storing items, such as blankets and pillows.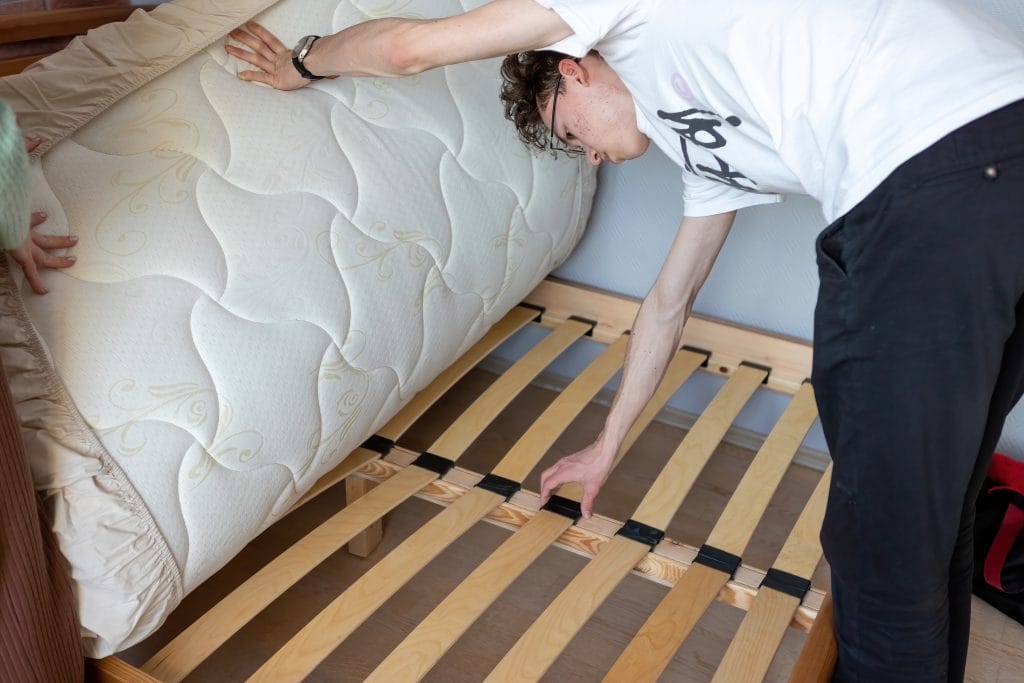 Shopping tips
When looking for the perfect bed base to complete your bedroom, there are a few key factors to consider. From size and structure to materials and design, choosing the right bed base is an important decision that can affect the overall look and feel of your bedroom.
Size & Structure: Before you shop for your bed base, it is important to measure your room accurately to ensure that your new bed base will fit. Measure the length, width, and height of the space, and then compare it to the dimensions of the bed base you are considering. Be sure to also consider any additional space you may need for storage or other furniture. Next, you will want to consider the structure of the bed base. Do you need a bed frame that is adjustable? Are you looking for a platform bed frame, a box spring, or a slat bed frame? Knowing the structure you need will narrow down your search and help you find the perfect bed base.
Materials & Design: When selecting the material and design of your bed base, consider your bedroom's overall style. Are you going for a traditional look, a modern look, or somewhere in between? Once you know the look you're going for, you can shop for materials and designs that will match your vision. Wooden bed bases are classic and timeless, and can be easily customized with stain or paint to match your bedroom's decor. Metal bed bases are a great option for a minimalist look, while upholstered bed bases add a touch of luxury.
Cost & Durability: When shopping for a bed base, you will want to consider both cost and durability. You want to make sure that you are investing in something that will last without breaking the bank. Look for materials that are strong and sturdy, and be sure to read reviews to help you make the best decision.
Inspect the bed base in person if possible. Check the hardware and joints to make sure they properly constructed the bed base.
Conclusion
The bed base is an essential part of the bed because it provides stability and support. They should make the base of a solid material, such as wood or metal, to ensure excellent support. It is important to get a bed base that is the proper size for the bed, and to make sure that the mattress is the correct size for the base.
Reference